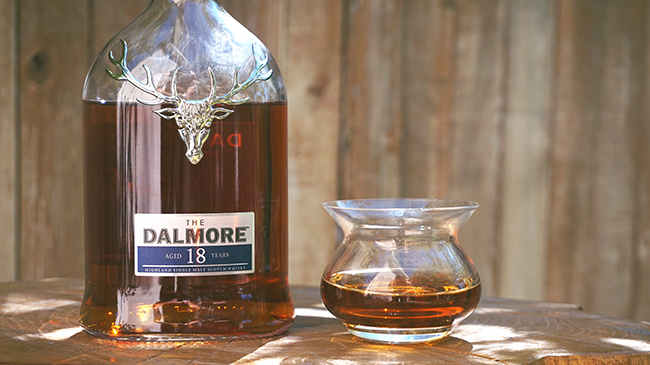 Dalmore is a highland distillery in Scotland and has been distilling since 1839. The highlands are the largest whisky-producing region of the isle and boast and of the biggest names in the country. Highland whisky is generally very mild and accessible, and The Dalmore is no exception.
At about $100, The Dalmore 18 is one of the older malts in Dalmore's regular range and is aged in American ex-bourbon casks for 14 years, then 4 more years in sherry butts. As a result, this malt is fruity and sweet with a mild palate and long, pleasant finish. Compared to bolder scotches, this malt is quite mild and is great sipped neat after dinner as a digestif. Cigar pairings are a good fit, of course, but choose a milder Dominican stick so you don't overpower the subtleties of the whisky.
The flavor and cost are in line with each other, offering a complex and cool profile at a price range that's to be expected from a distiller of this caliber and a scotch of this age.