I recently came across East Bev Co, a cocktail box subscription service that focuses exclusively on Asian and Asian-inspired ingredients. They were kind enough to send me a sample of one of their boxes, which includes ingredients to make 3 different cocktails, and comes with enough to actually make 4 of each. Helloooooo dinner party!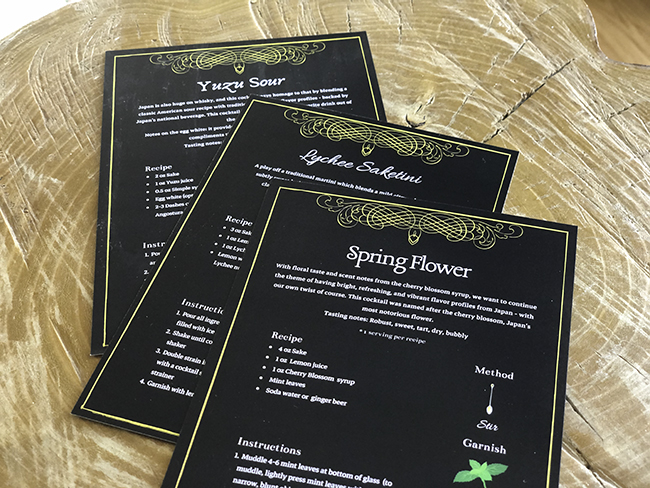 East Bev boxes run about $50 per month, and includes all ingredients but alcohol. My 3 recipes this month called for Sake, so a single bottle would be perfect to make all 12 drinks. I chose the Yuzu Sour, and here's how you do it:
Yuzu Sour (via East Bev Co)
in a shaker, combine:
2 oz sake
1 oz yuzu juice (provided)
1/2 oz simple syrup (provided)
shake with ice and double-strain into a rocks glass filled with ice
garnish with bitters or a lemon peel (I did both!)
So you're left with a deliciously tart, balanced drink with ingredients that you can't usually find on the grocer's shelf. For aficionados of Asian culture and for those who like to experiment with their food and drink, East Bev is a fun addition to a dinner party. Subscriptions are available here.