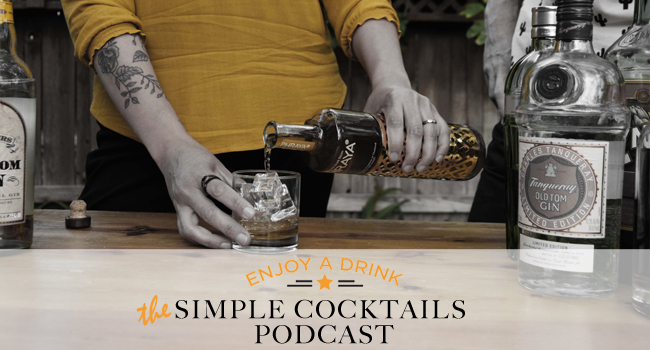 Booze mail. "What kind of a score is this?" 6 base spirits. We taste Lepanto Brandy. Greg mentions "the other brandy" on Instagram – here it is. We make an (original) First Snow cocktail. White….or clear? Greg loves Tillen Farms Bada Bing Cherries. The evils of sugar rims. Taco Bell.
You can send questions and comments to podcast@simplecocktails.net!
If you enjoy the show, please tell us so and write an iTunes review! Thank you!