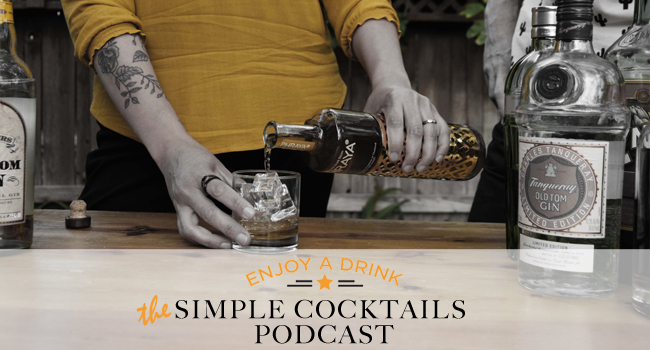 Rings on your ankles? Greg's never spilled whiskey on his pillow. We talk about National Bourbon Heritage Month. "Who says they don't get things done?" We taste Four Roses Single Barrel and New Holland Beer Barrel Bourbon. We make a Hanky Panky. Putting meat in jello? "New Orleans changed me!"
You can send questions and comments to podcast@simplecocktails.net!
If you enjoy the show, please tell us so and write an iTunes review! Thank you!