I can't believe I haven't tried Beefeater yet. I had a gin Old Fashioned with it at a bar in Seattle like 2 years ago, but that was the only time I had it until recently. What a shame!
Beefeater is a standard for London Dry gins, with it's recipe dating back to 1820 (that date is stamped on the bottle). Beefeater 24 is a new premium-braded version of the classic recipe.
Since they're relatively close in creation and location, I assumed Beefeater would taste like Tanqueray. While it's certainly a classic London Dry gin, its flavor is pretty distinct. Beefeater has 9 botanicals, standards that you see in most London Drys, but one ingredient in the list really takes the lead: lemon peel. Beefeater is lemony and tart, which works well in lots of popular gin drinks like a Tom Collins or a Gin and Tonic, I can see why it's often chosen as the well gin at bars.
For the premium Beefeater 24, the distillery adds more citrus and some rare asian teas to the distillate. Because Beefeater already has that lemon tang to it, 24 tends to lean more toward a faint tea and tart orange in it's taste.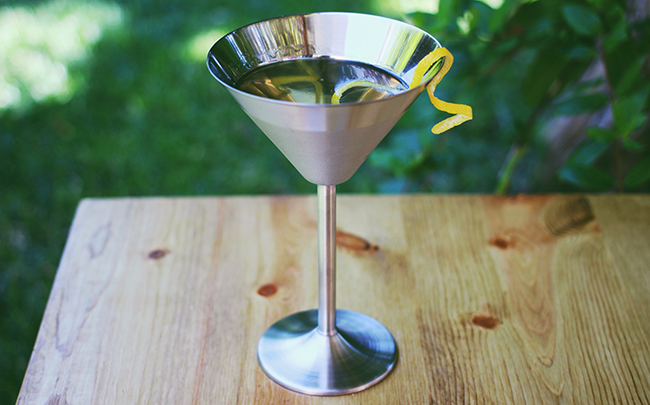 There's a Martini variant that I occasionally drink, and Beefeater is a great fit for the 50/50:
50/50 Martini
2 oz gin
2 oz of a quality dry vermouth
1 dash of orange bitters
stir vigorously with ice and strain into a chilled cocktail glass*
garnish with a lemon twist
*I used an RSVP Stainless Steel Cocktail Glass in this photo.