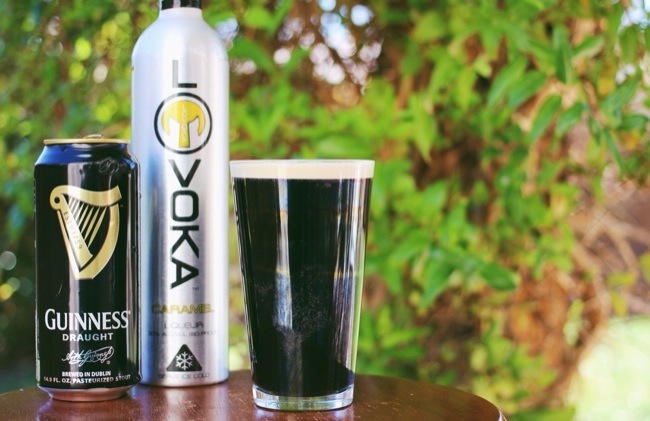 Because we keep it classy at Simple Cocktails, the arrival of St. Patrick's Day is more a reason to turn our drinking attention on the products of Ireland briefly, and less of a reason to dye things green and drink terrible beer.
Last year I gave you a few good ideas for simple St. Paddy's drinks, and this year I focus on one of my favorites: the Caramel Guinness. Try this beer cocktail out for St. Patrick's Day (or any day that calls for a great drink!):
Caramel Guinness
In a frozen pint glass, pour a shot (1 1/2 oz) of caramel liqueur (common brands include Lovoka and Godiva). Top with very cold Guinness Draught. Sláinte!