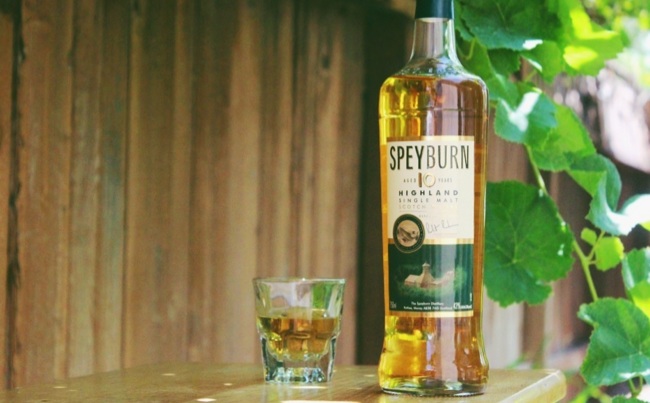 Speyburn is a very affordable single malt scotch that I've found to be an great choice at its $20 price point.
Remember that I'm still trying (really hard) to learn to love scotch, and Speyburn helps. In general, I've gravitated towards the spicier or sweeter scotches that I've tried. So far, Dewar's White Label and Johnnie Walker Black have been my favorites, and I've tasted some pricey ones. Speyburn now joins those two as a scotch I'm glad to have in the home bar.
While $20 can be a real hit-or-miss price point for scotch, I found Speyburn to be smooth when I drank it neat (no ice). There's a spicy and flavorful mix there as well, like a bourbon that's both zesty and maybe minty, with the familiar scotch/barley taste on the finish.
At this point, I haven't tried another $20 scotch that I'd recommend any more highly than Speyburn. It's a solid buy.