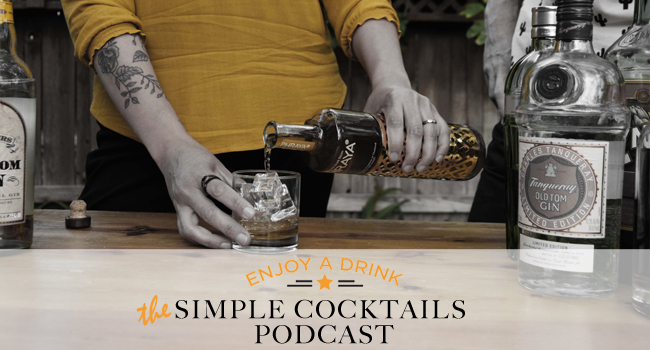 James Bond VHS library. The easiest way to start a home bar. The Simple Cocktails Buyers Guides. We make a Sweet Pink Gin Cocktail.  Guilty for emptying bottles? Pay attention to your children. Steel drums, no umbrellas. We taste Twenty Boat Spiced Rum. Cape Cod knows….noodle salad.
You can send questions and comments to podcast@simplecocktails.net.
If you enjoy the show, please tell us so and write an iTunes review! Thank you!