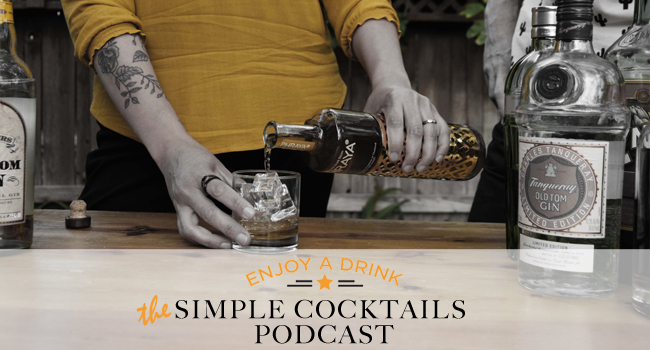 Celebrating all week. Carbs. Halloween candy pairings. Bourbon Curious is on sale for $3. We drink Spirit of America Bourbon. Patriotic drinkers. Harvey Wallbanger stories. We make a "Hardly" Wallbanger for National Harvey Wallbanger Day on November 8. "What kind of feminist are you?" A shaker incident with Lisa, followed by a PSA.
You can send questions and comments to podcast@simplecocktails.net!
If you enjoy the show, please tell us so and write an iTunes review! Thank you!