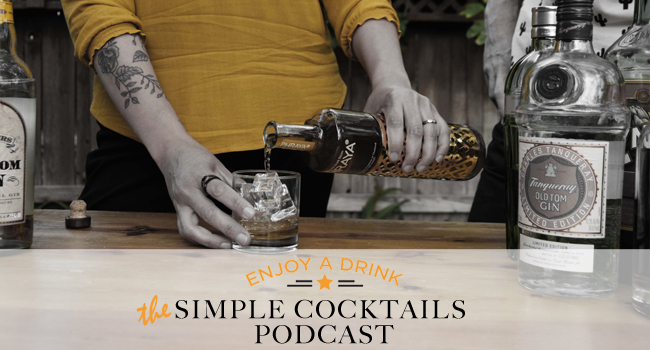 Tiki drinks ain't simple. Charles Phoenix is awesome. Greg mentions our previous podcast where we tasted amaros, then we taste Amaro Lucano. "A firm believer in changing your palate." Greg mentions Trader Vic's Cocktail book [Amazon link]. Buy your glassware at Goodwill. We make a Planters Punch cocktail in glasses that have its name on it. Greg mentions Bacardi 8. The many forms of alcoholic drinks. "Disneyland."
You can send questions and comments to podcast@simplecocktails.net!
If you enjoy the show, please tell us so and write an iTunes review! Thank you!