A staple to any home bar is club soda, and I find myself running out of it more often than anything. There are several "fizzy waters" that you can outfit your bar with – club soda, seltzer, or mineral water – are they all the same and will they all work in cocktails? I've found the answer to be yes, but The Kitchn will give you the science behind it all. My short answer? Mineral water can be more flavorful and is more natural. That brings us to the mother of all mineral water: Perrier.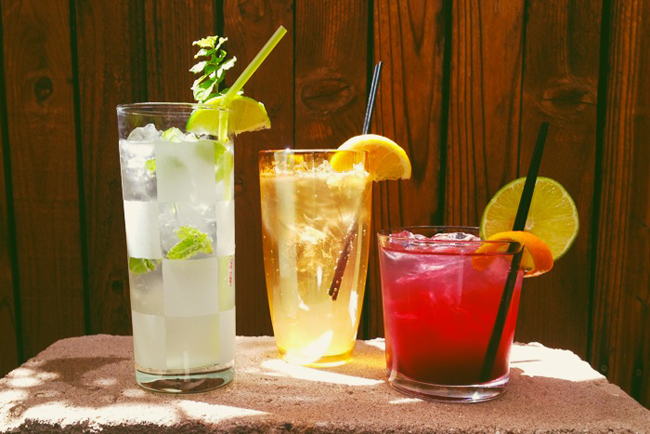 Lemon, Lime, Pink Grapefruit, and original Perrier, all great in their own right, also make some great simple cocktails:
Perrier Mojito
2 oz white rum
1 oz lime juice
1 tsp sugar
muddle the above with mint leaves
fill with ice, top with Perrier Lime
garnish with mint sprig and a lime wedge
Perrier Tom Collins
2 oz gin
1 oz lemon juice
1 tsp sugar
fill with ice, top with Perrier Lemon
garnish with a lemon wedge and a cherry
Cape Perrier
2 oz vodka
1 oz lime juice
1 oz cranberry juice
fill with ice, top with original Perrier
garnish with lime
Perrier Greyhound
2 oz vodka
fill with ice, top with Perrier Pink Grapefruit
grapefruit or orange peel garnish
Perrier has generously offered to ship one of our readers a 2 month supply (2 cases) of Perrier for your home bar! Just leave a comment below saying which of these cocktails you would try first, and you'll be entered to win! (sorry, U.S. addresses only) Contest ends September 30, 2012.