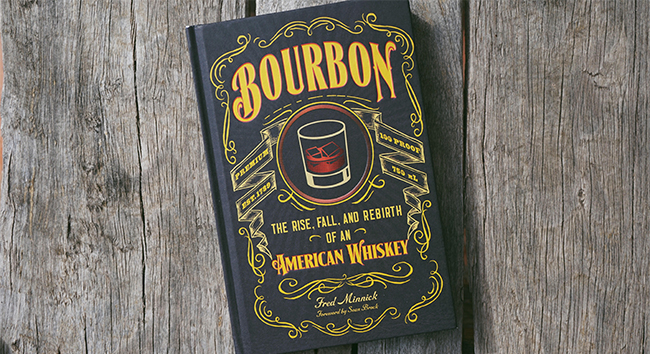 Since I got a preview copy this summer, I haven't been able to get my nose out of Fred Minnick's newest book: Bourbon: The Rise, Fall and Rebirth of an American Whiskey. I've been pretty clear about how much I've loved Fred's other book, a tasting guide called Bourbon Curious which I always keep handy as my favorite "drinking dictionary."
Dubbed the Bourbon Authority of the Kentucky Derby Museum, there really is no other expert I'd put above Fred in his field, and he's the perfect person to write a bourbon history book, which Bourbon… is.
The big question that Fred addresses in the book is one that has been debated for decades: who invented bourbon? Historically, that prize has gone to Baptist minister Elijah Craig (especially if you ask the Elijah Craig whiskey company), but Fred's access to historical documents tells a different story (though probably a harder one to market than the Craig legend).
Minnick does a great job of telling a story about something that's a lot of fun (drinking bourbon) and keeping the tone and the historical stuff just as fun, too. Bourbon is a comfortable, sometimes funny, read. I imagine some liquor companies may ruffle at the accurate historical analysis of the legends of their founding fathers, but Fred knows his stuff, and if you need to know absolutely everything about bourbon, look no further than this book.
Buy Bourbon: The Rise, Fall and Rebirth of an American Whiskey from Amazon.
Buy Bourbon Curious from Amazon.
Hear our podcast interview with Fred about Bourbon here.