Father's Day is coming up! As a father myself, I think the best rules of thumb are: know what dad likes, and get something creative and interesting. How about Scotch, cigars, coffee, and sweets for a start? If you caught my segment about this on The Morning Brew, welcome!
Scotch. A bottle of booze for dad! If he's not a Scotch guy, try a rye or Tennessee whiskey. Suggestions: Dewar's Highlander Honey, Speyburn, or Balblair.
How much: starting at about $20 for blended Scotch. Single malts will be more like $70.
Where: your favorite local liquor store.
Buy for: the dad who loves a tasty glass of whisky.
Buy because: dad will appreciate the addition to his home bar.
Cigars. If dad's a smoker, you can't go wrong at your local cigar shop. In fact, there are so many options you may have a tough time deciding what to get him. Consider things like: a multi-pack of cigars, a torch lighter, a cutter, a leather case, a beefy ashtray, or a classy humidor. And these will go well with the bottle of Scotch you buy him, too.
How much: $15 and up. A quality humidor will run $125+.
Where: your favorite local cigar joint. I got everything above from Monte's in Albuquerque.
Buy for: the guy who loves a good Summer smoke on the porch.
Buy because: cigars send a nice message: relax and enjoy yourself, dad.
Le Creuset Coffee Set. If dad loves coffee, get him a set like this one, which includes ceramic mugs, a French press, and a coffee storage container. Available in manly gray (pictured), red, blue, or Le Creuset orange.
How much: $125.
Where: entire set online at Le Creuset or buy individual pieces from Amazon.
Buy for: the dad who loves good, strong coffee in the morning.
Buy because: your dad is picky about his coffee.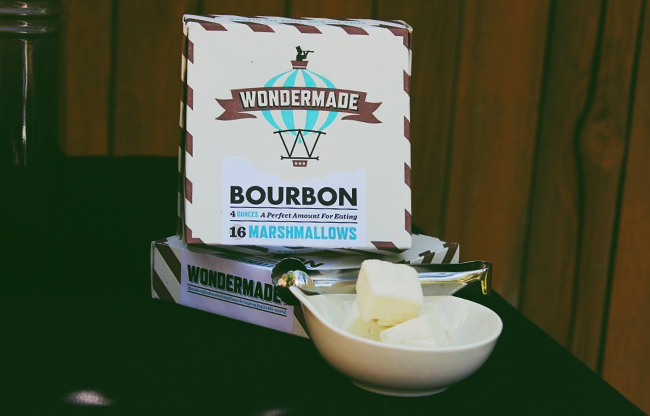 Bourbon Marshmallows. If dad's favorite vice is sugar, order a few boxes of 1″x1″ snacking marshmallows from Wondermade, who's Father's Day gift set includes boxes of bourbon (made with Maker's Mark), coffee, Guinness, and maple bacon 'mallows. These'll pair great with the coffee he makes in that French press!
How much: $7.50 per box.
Where: online.
Buy for: the dad with a sweet tooth.
Buy because: the thought of eating Guinness marshmallows will put a huge smile on your dad's face. If you're looking for creative and interesting, this is the gift to buy.