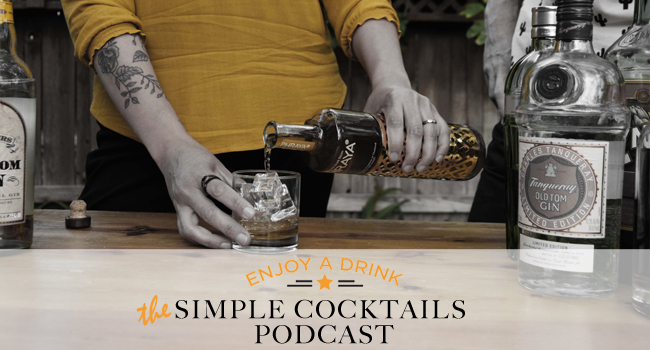 "Thanks for asking Lisa." Tamalewood and Greg is reading Bourbon Curious [Amazon link]. Tequila and Tabasco. "We gotta get on that." We taste Brugal Extra Dry Rum. Involuntary eye-shutting. A fancy French word. We make a Vermouth Spritzer. "I always grab the white one."
You can send questions and comments to podcast@simplecocktails.net!
If you enjoy the show, please tell us so and write an iTunes review! Thank you!