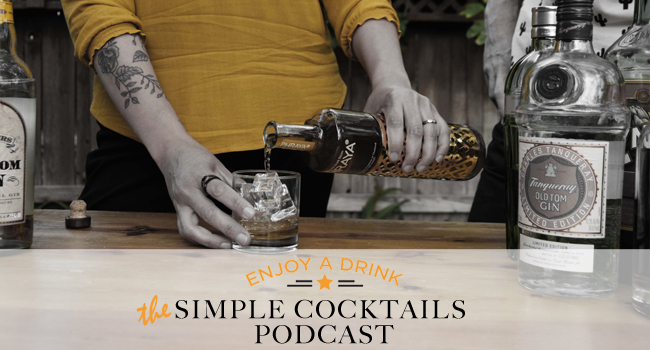 We eat cocktail jellybeans. "Classics means 'cocktails from the 90s.'" Let's do a candy podcast….. not a porn podcast. We drink Jägermeister and Jäger Spice out of deer shot glasses. Karaoke was involved. The Long Island Iced Tea of Christmas. A brief discussion about high fructose corn syrup. We make Tequila Old Fashioneds. "You just said a political joke!" I slurred the beans. "Determined to get out of my vodka rut."
You can send questions and comments to podcast@simplecocktails.net!
If you enjoy the show, please tell us so and write an iTunes review! Thank you!